Contact
You are always welcome at our hostel in Olón, Ecuador. If you have any kind of question or you want to make a reservation you can contact us at the following:
How to get there
Visit our beautiful country Ecuador and then go to the city Guayaquil. From there you have to go to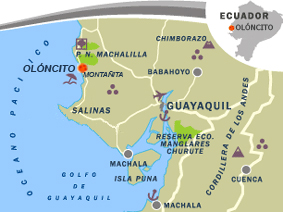 the main bus terminal (Terminal Terrestre). There are several options to reach Olón from here, but the easiest and fastest way is to choose the bus company Cooperativa Libertad Peninsular (CLP) which includes direct buses to your destination. There are three buses every day that leave 5:00am, 12:45pm and 4:30pm, the journey takes 3 hours and cost $5.50 USD. Ask the driver to drop you of at Oloncito.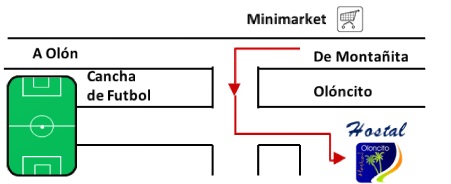 The other alternative to get to Olón, but with buses in two stages, is to go to Salinas and from there to Olón. In Guayaquil you can choose between the two companies Liberpersa or Costa Azul which leave the terminal every half an hour to Salinas/Santa Elena (2 hours). From Salinas you take another bus (Citup or Manglaralto) to Olón (1.5 hour).
From Manta you can take a buss every second hour from 6:00am to 2:00pm from the main bus terminal, the journey takes approximately 3 hours and cost $5 USD.